CONVERT
IDEAS INTO
REALITY
Xplor Commercial Real Estate, Fort Wayne's only boutique full-service commercial real estate firm, is here to guide and assist you through the entire development process.
Xplor's knowledgeable team will assist from the ground selection to the final touches on the construction of a commercial property. Properties may range from office buildings and retail centers to industrial facilities and multifamily buildings. We will take your ideas on paper and turn them into fully functioning, income producing real properties.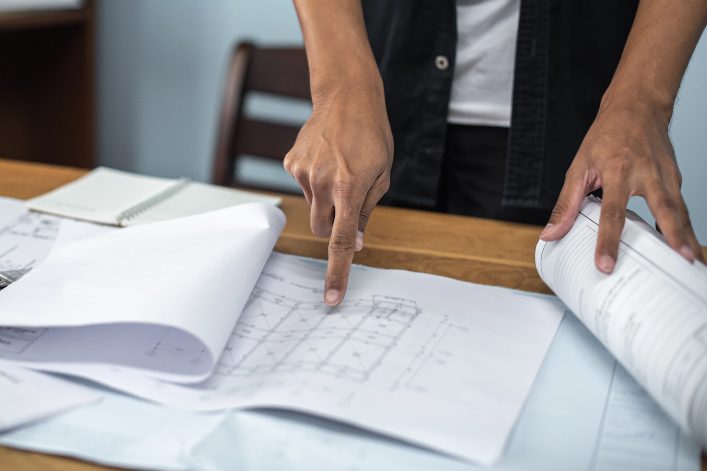 COMMERCIAL DEVELOPEMENT
This process begins with a piece of raw land and ends with a fully functioning commercial property. Whether you will choose to lease, sell, or owner-occupy the completed project, our highly skilled team is ready to tackle any project you can dream up.
Site Selection
Review of the market landscape and select a location best suited for your project. Scrutinize each available piece of land considering if each site is saturated with similar product types or if your property will stand out from its surroundings.
Government Regulation Review
Often overlooked, government regulation, oversight, or realization late in the process is a very costly mistake. Xplor will complete zoning compliance, permits, utility lines, and inspection approvals while keeping the project on time with minimal delays.
Liability Mitigation
Area crime, natural disasters, and flood plain lines, to soil stability and environmental factors can be issues. Thorough due diligence will be conducted to mitigate unknowns and future liabilities. It is impossible to foresee everything; but we do our best to reveal all adversities upfront.
Project Bidding
Send out RFP to our trusted network of construction companies and review bids to hire the best suited, most cost effective, and reputable company who is able to complete the work on time and on budget.
Financing
Obtain construction financing from our trusted network of local and regional banks and credit unions. Ensure that permanent, or take out, funding is in place for after the project is complete.
Pre-market and Publicity
Create signage for the property to create public interest along heavily traveled roads. Actively market the building if future tenants are needed and inform local news syndicates to publicize the property before and after completion.